Have you ever looked at parts of your home and wondered why they go unused when there are lots of things you could do with that space?
Pause for a moment and consider how you spend your week — do you use it trying to unwind from a tough day at work? If so, then a bar could be a great way to relax in your spare time, making it a worthwhile investment into your home. The best part of having a patio bar is that you're spending time outdoors, getting fresh air and using your backyard, which for most people are largely underused.
The opposite of a dive bar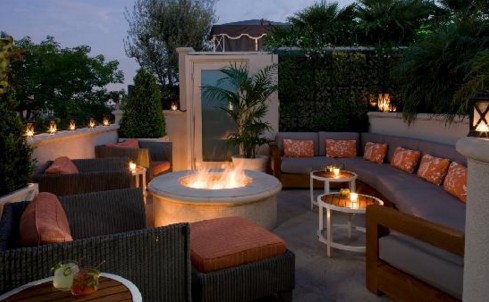 Sometimes the bars that you end up going to aren't very warm and inviting, which really takes away from the experience of having fun on a night out. You are in charge of your patio's design, so imagine what would make you feel cozy and happy A fire pit is a great addition that will help you stay warm, establish the mood, and impress even the toughest of friends and family. They're easy to use and only require inexpensive fuel to keep the flame roaring!
Cozy furniture
Outdoor furniture is built to withstand all types of weather, so don't be afraid to buy seating with fabric as part of the upholstery or pillow treatment! For a more upscale look, choose plastic wicker chairs with high backs and wooden legs, and for rustic appeal, sofas with plush cushions are sure to make it easy to take a quick nap in the sun while lying outside on the patio with a drink (that was mixed in the outdoor bar!) in hand.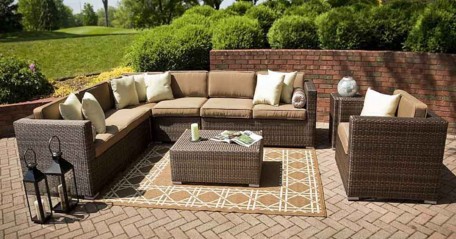 Patio enclosures
Patio structures that provide some shelter from the weather come in a variety of options. They can be waterproof to hold back the rain and snow, or open to allow maximum sunlight through during the day. Having a roof over your head means you can read, relax, and even prepare food or drinks regardless of rain or shine.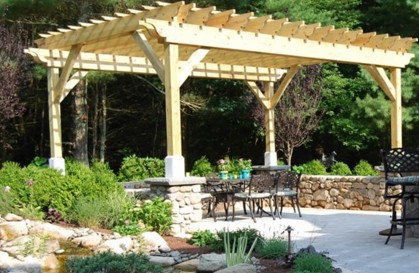 Green is relaxing
The best garden patio bar combines nature as the perfect backdrop and an outdoor bar stocked with your favourite drinks. Green gardens don't have to be fancy to be great; there are plenty of plants with interesting shapes and silhouettes to beef up your garden.
Infinity Gardens offers a wide variety of plants to make your garden your perfect paradise! Take a look through our selection for inspiration on your next big garden renovation, and contact us today for more information.