OUR SERVICES
Residential Landscape Construction Company
WE LOVE THE WORK WE DO:
When there is a certain care and attention to detail, you can be sure that there is a love for the trade. Stan and his team not only love the work they do, they love to see how it affects the people they do it for. Nothing is more satisfying than watching the reaction of the homeowners to their new space. "It's about family and making memories" says Stan. Stan, himself is a family man and believes that making time for your family is important. "When you have crazy schedules sometimes just a peaceful dinner in your beautiful backyard is the best quality time you can have, and your children will remember those times".
Commercial Landscape Construction Company
Stanley Rector began into this trade knowing there was a great need for reliable, quality work that people could trust. He started our company in residential landscaping construction where we have won awards and even been featured in Home Renovations Magazine. We have been in business since 2009 and shortly after beginning in residential we were able to branch into commercial snow removal and landscape maintenance.

We are dedicated to quality and customer satisfaction which clearly shows in our work and is proven by how many jobs we get from word of mouth. Our customers like to work with us because we are friendly and will always take a moment to make sure all of their needs are met. Our foremen have 15+ years of experience in the business. We are insured for 5 million dollars liability, we're bonded and have WCB coverage.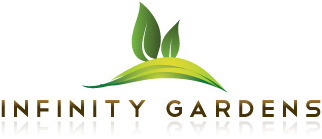 OUR TEAM
Stanley Rector, the founder, is a young entrepreneur with a passion for landscaping. Stanley has experience in many of the trades and is a skilled and certified bobcat operator. He monitors his sites to be sure that every project is completed with precision and discretion.
Erin Rector is a trained estimator and skilled in customer relations. Taking care of our commercial maintenance division, Erin will always be available to call and will have any matters taken care of immediately. She was trained by an experienced horticulturist to fill in her team if needed and her meticulous nature ensures your property will look its best!