OUR SERVICES
Commercial Services
Where quality exceeds Expectations
Infinity Gardens offers a wide variety of services to meet your needs. We believe in communication, and that is why our phones are on 24 hours a day. Our services are exactly what your business needs.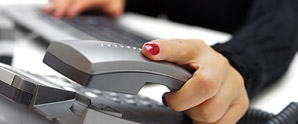 Snow Removal
We offer a full service snow and ice removal. A business can shut down in a snow storm if their lot is not properly taken care of. We offer a monthly contract that will get your sidewalks cleared right away and salt applied immediately after. We will plow the lots after 2 inches of snow and apply sand to prevent ice.
Spring Cleanup
Our spring cleanup service includes power raking, dead wood and pruning, edging tree wells and beds, and applying the first fertilizing treatment. This prepares your property to look its best in the summer months.
Summer Maintenance
Our summer maintenance monthly service includes 4 visits to your property for weed control and a lawn cut. We will prune your trees and shrubs as needed usually every 4-6 weeks. We will fertilize your lawn up to 4 times per year depending on the health of your lawn, at least 2 of these times using a slow release fertilizer. We will also maintain the edge around your beds and tree wells as needed.

Fall Cleanup
Our fall cleanup service includes leaf pickup, the final edging around your beds and tree wells, and a prune and deadwood done by a professional horticulturist.
Weed Control & Fertilization
If you have a custom contract that does not include our weed control and fertilizer, you can have this ordered separately on call. Our professional pesticides applicator will come and take care of your needs for a reasonable rate.

Sprinkler start-up and blowout
Call to get your quote today 403-401-0375

Custom Contracts
If our monthly contract does not fit your needs we are able to customize a contract that will work for you. Call Erin to get your quote (403) 991-0762